Beryl remembers the FA Cup celebrations back in Newcastle:
 "There was a gang of us went. And actually to me it was a bit of a disappointment after the football match, you know. Just because they were riding through the town on a bus, a double decker bus. Crowds were out. Crowds were out to see them come back. Aye. 21. I was 21."
Judy was 18 when she first started going to matches in the early 1950s. Her first memory was of the players coming back with the 1951 FA Cup:
"I was about 18 when I started going. And when I went, how I started to go, Newcastle was coming back with a cup and they were on top of a bus and I went to see them. And it was the Jackie Milburn days. And I watched them come back and that's what- I'd never been before until I'd seen that. And that started it. Going to the football games."
The Newcastle United team were greeted by crowds of 250,000 people on an open-topped bus tour of the city after their FA Cup win in 1951. You can see British Pathé News cinema newsreel footage of this at:
https://www.britishpathe.com/video/special-welcome-to-cup-winners/query/newcastle+united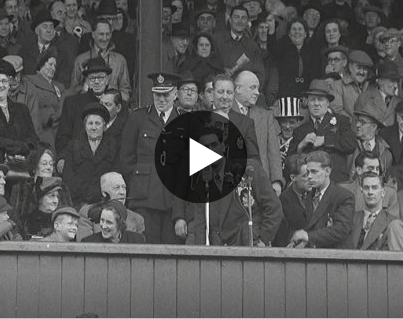 Footage was also taken by a local person, in colour, but without sound. This includes footage of the 1952 FA Cup win celebrations in the city as well. This can be viewed on the website of the Yorkshire Film Archive and North East Film Archive, at: https://www.yfanefa.com/record/25867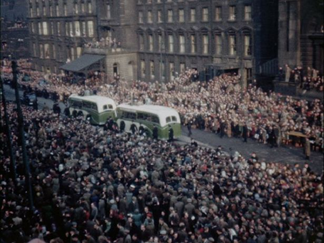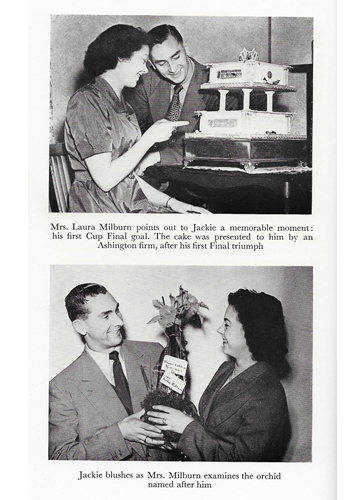 After the FA Cup final win Jackie Milburn and his wife Laura received gifts of a cake, and an orchid that was named after him!