Eliza remembers Len Shackleton, the so-called 'Clown Prince of Soccer".  Leonard Francis Shackleton 1922 –2000) is regarded as one of English football's finest ever entertainers. He was able to play at inside forward or outside forward and scored 134 goals in 427 league and cup appearances in just over 11 seasons in the Football League.  Before that he scored 171 goals in 209 league and cup appearances during wartime football. His ball control skills made him one of the most talented players in the country, but his showmanship and outspoken nature limited him to only five England caps in a six-year international career. He also never won a trophy or league title.
Born in Bradford, he turned professional at Bradford Park Avenue FC in 1940. He spent the war assembling aircraft radios and playing for Bradford Park Avenue, and was sold on to Second Division rivals Newcastle United for a £13,000 fee in October 1946. He scored six goals on his Newcastle debut, but fell out with the club's directors, and was sold on to Sunderland for a British transfer record fee of £20,050 in February 1948. He scored 97 goals in 320 First Division matches for the club, with the closest he came to a trophy being the 1949–50 season when Sunderland finished third in the league, and when they reached the semi-finals of the FA Cup in 1955 and in 1956. He retired due to an ankle injury in 1957, and became a sports journalist.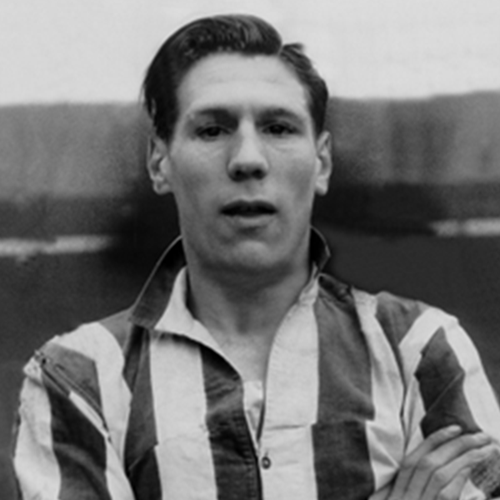 Eliza remembers of his time at Newcastle: 
"Shackleton, he was worth watching. And then of course he went to play for Sunderland. He was a clever player. Shall we say not quite Lionel Messi. But he was a clever player".
He used his nickname, "The Clown Prince of Soccer", for his 1956 autobiography. One chapter of that book was titled "The Average Director's Knowledge of Football". It consisted of a single blank page. The book proved to be immensely popular, and ran into five editions within three months.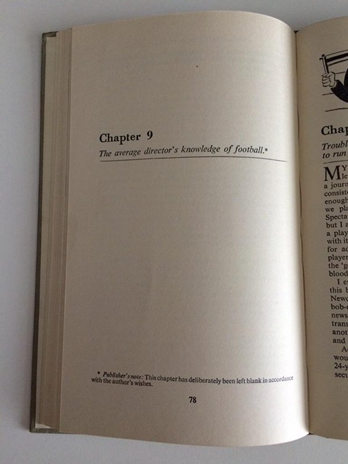 The blank page in Len Shackleton's autobiography: "The average director's knowledge of football."
Jackie Milburn was close friends with Len Shackleton. Milburn wrote this of Shackleton, who he called 'Shacks':
"Len Shackleton, whose mastery of football is matched only by his quickness of thought and ability to seize an opening the moment it presents itself, proved the perfect general for our attack".