Dr Stacey Pope would like to thank a number of people and organisations that have made this project possible.
This work was supported by the Arts and Humanities Research Council (grant number AH/N004841/1).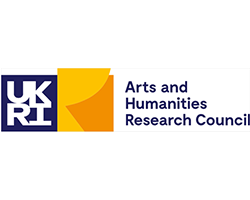 A huge thank you to all the women football fans who contributed to the research and took the time to share their fascinating memories. Without these women, this project would not exist at all.
Grateful thanks also for all the support for the project from colleagues from the Department of Sport and Exercise Sciences, Durham University, and colleagues from across Durham University.
Many thanks also to the men who contributed memories about the football fandom of their partners and female relatives.
Many thanks to Chris Brook, creator of the excellent website about the Robledo Brothers, for sharing information and images relating to the Robledo brothers: https://robledobrothers.wordpress.com/
A huge thank you to Dr. Kevin Moore for his work as a consultant in the development of this website, whose support for this was instrumental in moving it forwards.
Many thanks to Coldstar Systems for their excellent work in designing, developing and producing this website.
Many thanks indeed to David Morton, Nostalgia Editor of the Newcastle Chronicle, for all his help. This included promoting the project in the Newcastle Chronicle, so that women fans with memories of watching Newcastle United in the 1950s came forward to be interviewed.
Many thanks to Wikipedia and other online sources for providing the basic factual information on players, matches, teams etc.