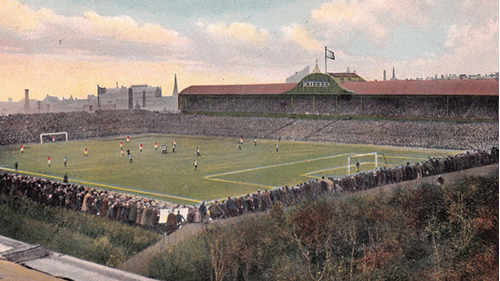 St James's Park, 1908.
St James' Park has been the home ground of Newcastle United since 1892. While the stadium is now synonymous with Newcastle United playing in black and white, they actually played in red and white until 1904. The club record attendance is 68,386, set in 1930 against Chelsea. Throughout  the 1950s crowds averaged around 40,000.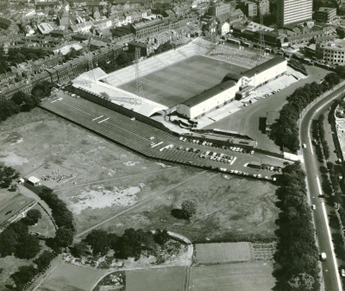 An aerial view of the stadium in 1963.
A fascinating video about the history of St James' Park can be viewed at: